Could you benefit from support in a critical matter?
What we can do together:
Workplace Circles
We convene team discussions in circle groups to engage members in important team experiences, team reviews and team decisions.  The Circle Format invites people to express their own experiences of the work topic in discussion and welcomes all voices without judgment or countering.  
Circle work reinforces team equity and equality.  It provides open expression in a safe manner and help build trust.  It can establish or repair team connections, in particular where team cohesion has been badly impacted.
Conduct Mediation
Our Dispute Advisers are nationally accredited mediators (NMAS) and can offer formal mediated services in a very diverse range of areas.
We help individuals fully appreciate their alternatives, identify helpful options to reach a suitable agreement and avert the need to pursue a painstaking course through prohibitively costly formal processes or litigation.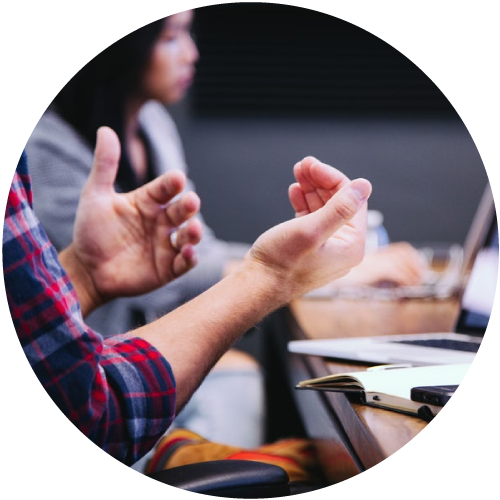 Defuse Dispute Deadlocks
When you've tried to be reasonable yet a situation remains in deadlock, we can help you introduce constructive steps that can defuse the impasse.  We'll help you
open possibility and

create options that will improve the situation.
You'll gain insights into these blockages so in the future, other obstacles will be seen as a path to identify and create new opportunities.
Negotiate Key Agreements
We'll take you through 5 key elements of negotiation when handling business agreements, supply contracts and other critical situations demanding strategic thinking. You can engage us to
negotiate on your behalf,

mentor your people to be fully prepared for a negotiation, or

work as the intermediary to help attain the optimum outcome
We're here to provide you with more information, answer questions and guide you through whatever issue you're facing. Call 0402 422 922
Organisations We've Worked With